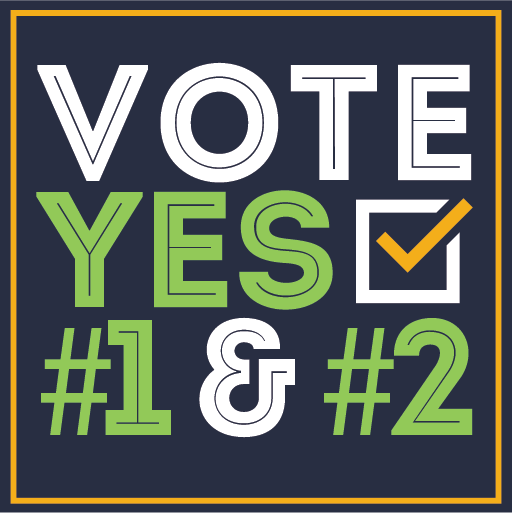 (click the above image for a video presentation)
Louisiana REALTORS® officially endorses Constitutional Amendment #1 and #2 on November 13th ballot.
Attendees at a recent Louisiana REALTORS® Town Hall meeting overwhelmingly indicated support for Constitutional Amendment #1 and #2 after a presentation by Speaker of the Louisiana House of Representatives Clay Schexnayder, Chair of the House of Representatives Ways and Means Committee Stuart Bishop, and Representative Beau Beaullieu. 
Louisiana REALTORS® Board of Directors at the October 6 meeting in Lafayette, LA voted for the association to officially endorse the two proposed constitutional amendments. These two amendments are part of major tax reforms that policy groups and task forces have been discussing for years and now is the time to make these discussions a reality.
In supporting these measures, Louisiana REALTORS® joins countless business groups that have publicly expressed support for the fiscal reform amendments.


Constitutional Amendment #1 : Streamline Local Sales Tax Collection

Louisiana ranks 49th out of 50 states in terms of how we collect sales taxes. That's because where almost every other state has just one, we have 54 local tax collectors for our 64 parishes, and among them are more than 100 different local tax rates. 

In-state businesses required to charge local sales tax have to remit to these collectors separately, while out-of-state retailers like Wayfair have one simple portal. 

The current system is archaic and cumbersome and puts our home-grown businesses at a disadvantage.



Constitutional Amendment #2: Simplify Our Tax Code

Tax Simplification would lower tax rates in exchange for removing the FIT from the State Constitution, and if passed by voters, this amendment triggers a trio of companion bills into effect that together create a simpler system with lower rates, helping Louisiana

to recruit more jobs here. Specifically, the amendment and accompanying bills:

Cap personal income tax at 4.75% - that would be the lowest in the South and fourth lowest in the country (amendment)
Remove current individual income tax brackets from the State Constitution, allowing the Legislature to lower rates (amendment)
Remove the FIT requirement from Louisiana's Constitution (amendment)
Lower rates in the 3 brackets for personal income tax, lowering the highest from 6% to 4.25% (HB278)
Collapses corporate tax brackets from 5 to 3, capping the highest at 7.5% (HB 292)
Eliminate the Corporate Franchise Tax on the first $300,000 of taxable capital, lowers the tax from $3 to $2.75 per thousand on capital greater than $300,000 (SB 161)

In an analysis of the plan, the Washington DC-based Tax Foundation predicted that these tax reform measures will finally move Louisiana out of the bottom ten states in business tax climate rankings.



The proposed amendments do not impose or raise new or existing taxes but seek to put us in line with how almost all other states collect sales taxes and stabilize our state income tax rates and budget. 

Both amendments will help all businesses and individuals as it relates to sales tax collections and personal & corporate income tax rates being lowered.  Louisiana REALTORS encourages you to learn more facts about these amendments by visiting https://www.larealtors.org/par-guide-to-constitutional-amendments